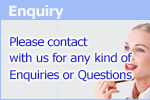 Aono Pile Co.,Ltd is aiming No. 1 Pile Fabrics manufacturer in Japan and we are always endeavor to comply with customer's satisfaction by highest quality control, quick response and ceaseless investment for Research and Development Division.
We will do our utmost to grade up our company and grow up together with our customers and will contribute to the society by supplying high value added products. We would appreciate your constant support and thank you very much indeed.
Haed Office

Mukoujima 78-4, Koyaguchichou,
Hashimoto City, Wakayama-Prefecture,Japan
Postal Code : 649-7206
TEL: (0736)-42-3185
FAX: (0736)-43-2431/ (0736)-42-4880
E-mail: info-aono@aonopile.co.jp
URL: http://www.aonopile.com

Tokyo Office & Show Room
Ningyoucho 3-2-2, Nihonbashi,
Chuo-ku, Tokyo, Japan
Postal Code : 103-0013
TEL: (03)-3661-7283
FAX: (03)-3661-7284
E-mail:aono-p-t@jg8.so-net.ne.jp
> Map
Paid up Capital
Yen 50,000,000 ( Aprx.US$420,000)
Board of Directors

| | |
| --- | --- |
| President |  Mr. Morikichi Aono |
| Managing Director |  Mr. Mikio Aono |
| | |
| | |

Employees
40
Annual Sales
Yen 1,200,000,000 (Aprx US$ 10,000,000)
Main Customers
Asahi Chemical Co., Ltd., C Itoh & Co., Kaneka Corporation,Sanwa-Techno Co., Ltd., Sumikin-Bussan Co., Ltd., Sumitomo Trading Co., Ltd., Sojitz Co., Ltd., Daiichi Spinning Co., Ltd., Daitou-Boshoku Co.,Ltd., Daiwa Spinning Co., Ltd., Takisada-Osaka Co., Ltd., Tatsuta Spinning Co., Ltd., Chori., Co., Ltd., Toho Textile Co., Ltd., Toyo Spinning Co., Ltd., Toyota Trading Co., Ltd., Mitsubishi Rayon Co., Ltd., Mizuno Co., Ltd., Unitika Textile Co., Ltd., Ryohin-Keikaku Co., Ltd. Etc
Products
Manufacturing and sales of Knitted & Woven Pile Fabrics For Apparel use, Home Furnishing & Industrial materials
Bank
Nanto Bank , Kiyo Bank


Subsidiary




Keitei Pile Co., Ltd.

Contents of this company;
As real estate commissioned company
1. management the real estate of Aono pile Co.
2. managing the rental parking in Osaka city for 110 cars
3. Wakayama citizen co-op Hashimoto delivery center
4. Etc.
June 1961     Establish Aono Brother fabrics company
July 1970      Aono Brother Pile Co., Ltd
January 1972   Opened Osaka Office
June    1972    Opened Tokyo Office
January 1986   Changed name to Aono Pile Co., Ltd.
May 1995      Merged & Acquisition of Sinker Velour Division
December 2008  Closed Osaka Office